Whether you're looking for a bakery or a barber shop, a veterinarian or a vacation rental, Recommendations helps you find it. Get exactly what you need from the friends who know you best by requesting a Recommendations from your contacts on Facebook by following this link:  https://www.facebook.com/recommendations/learn/ and click on Ask for Recommendations button.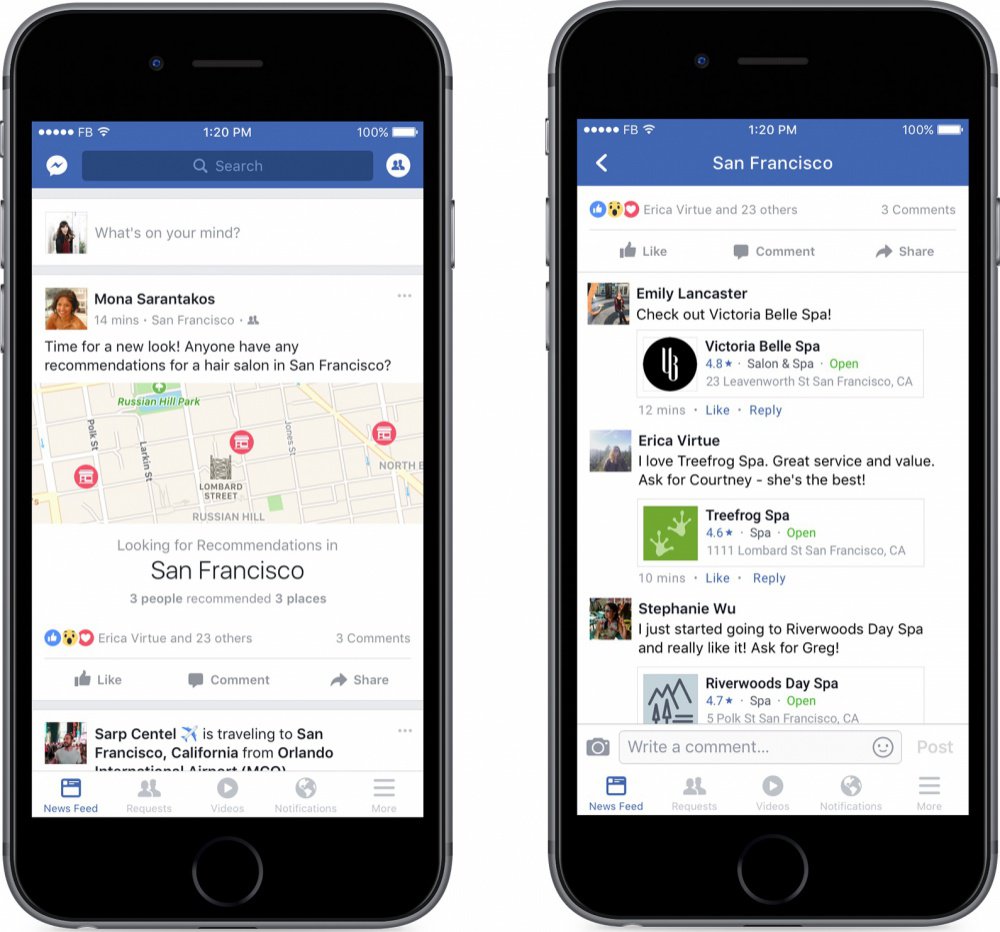 Post your question in a Group or on News Feed.  When your friends comment, Facebook will add extra details to their recommendations like reviews and addresses.
Your friend's recommendations will be added to your own customized map so you can find everything easily.