Don't like to write and have considered video blogging instead? Created a YouTube video and don't know how to add it your WordPress blog? Just have a trendy video that will fit well with the rest of your web site's blog content? Here are the simple steps to embed video onto your blog page:
First go to the video's YouTube page.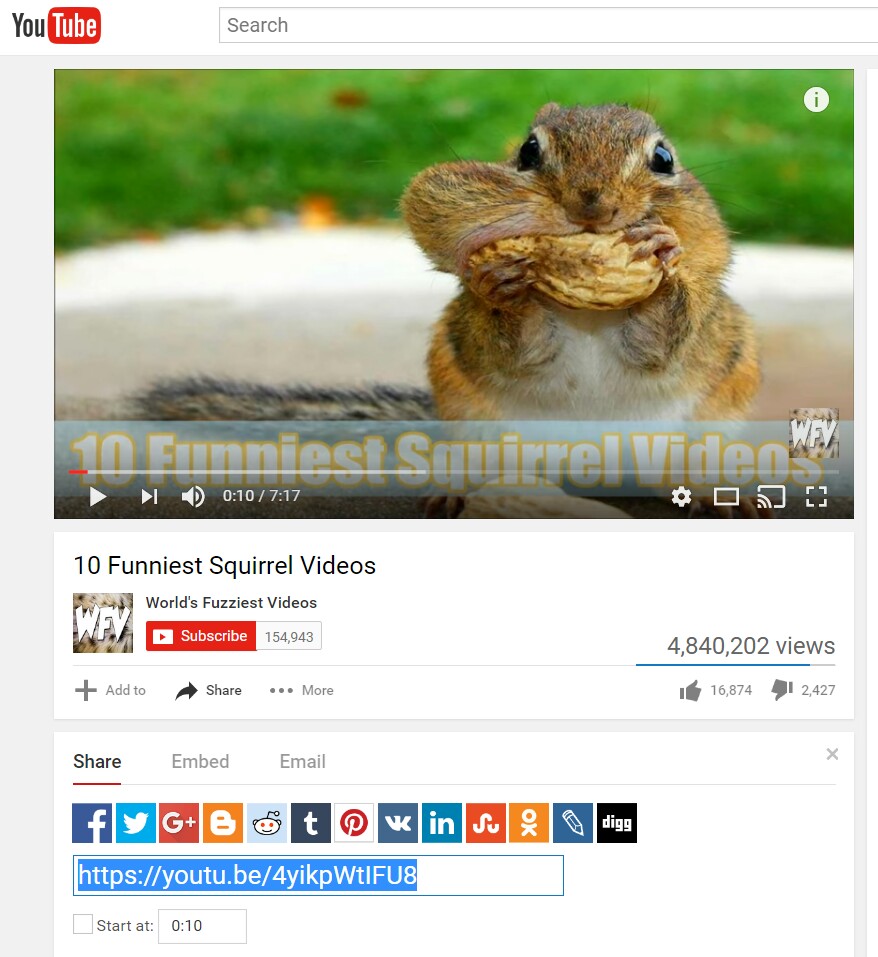 Click on the Embed option. This is the embedded code you will need to add to your blog later in the instructions.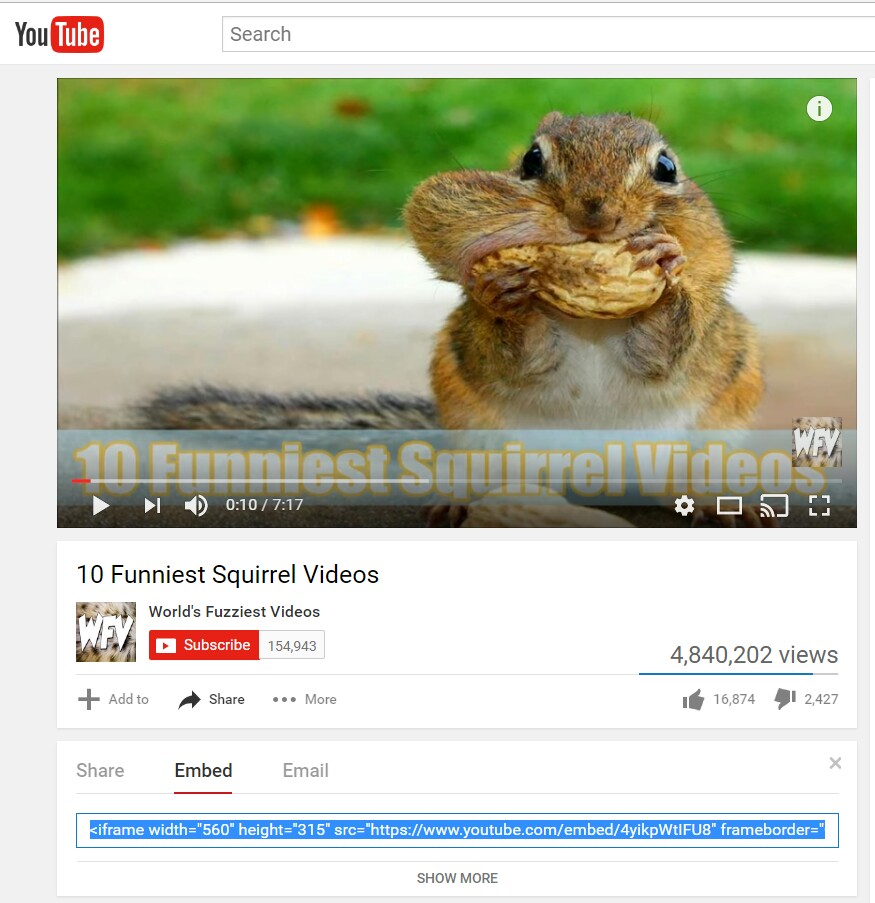 Go   to the page where you add new posts to your WordPress web site. Add your text and decide where you want your video to be added. Click in that area.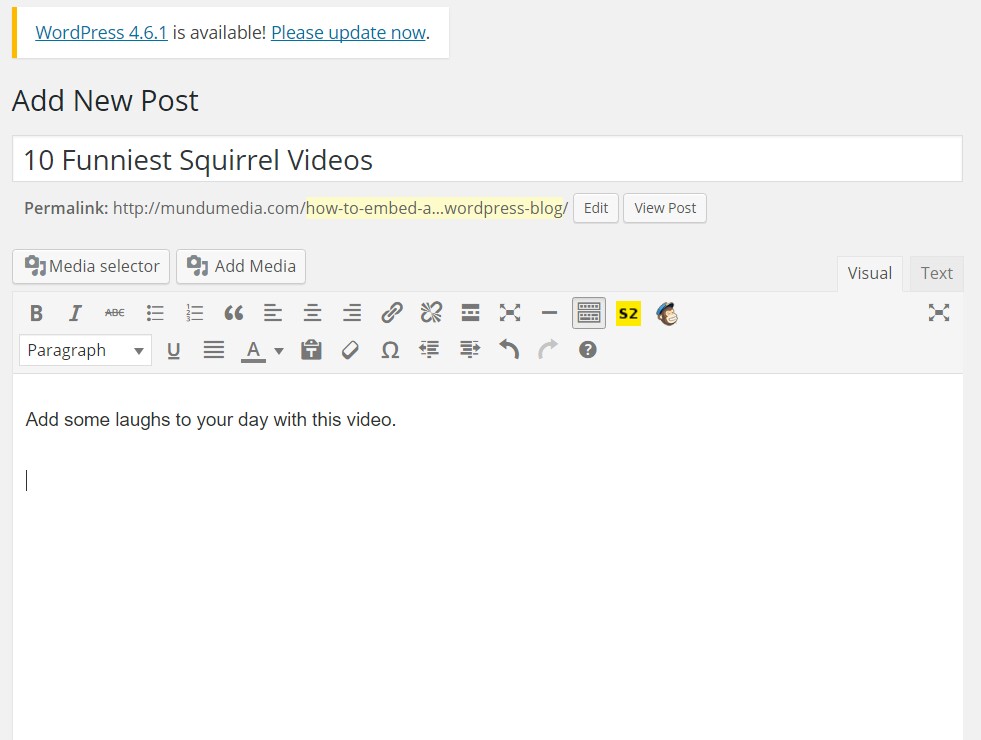 Switch to text option and add embedded code to the area you want your video to be added.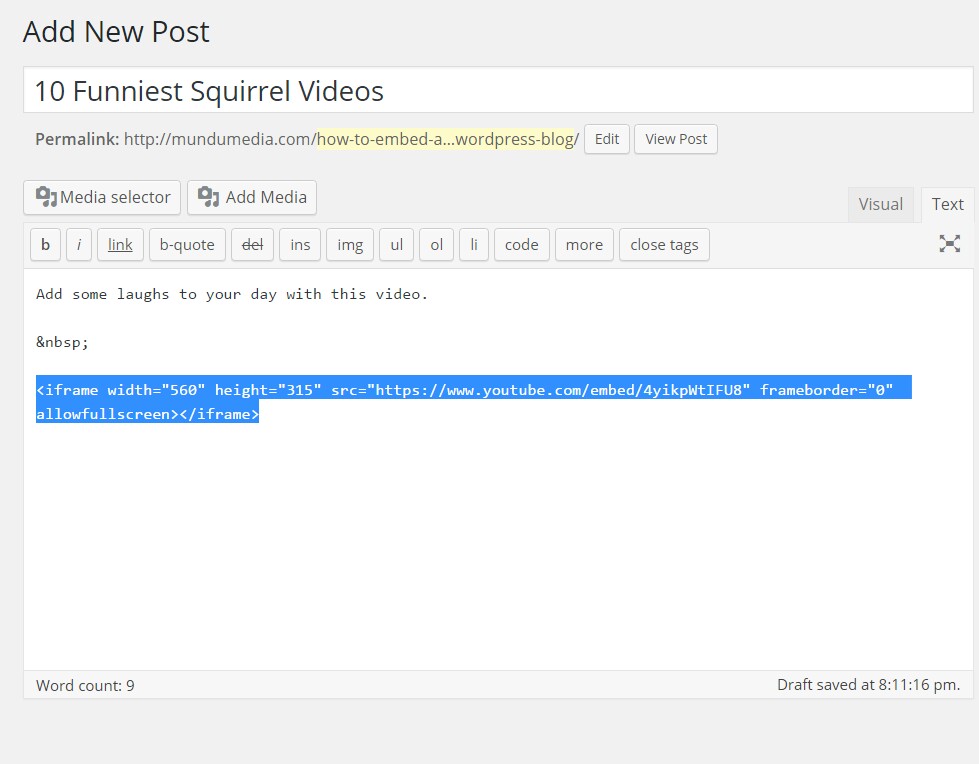 Go   back to Visual option and then click to Preview your blog . The video will appear.