Let's Talk About Your Business Needs!
For more information, send us a message or connect with me on social media.
Don't Delay. Contact Us Today!
Are you ready to create a marketing plan and start making changes in your business or career? Don't give up on your dreams. Let's talk!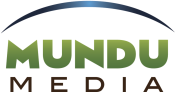 Balancing Our Experience, Creativity, Strategy, and Analysis To Produce Positive Growth For Small Business Owners In The Greater Austin Area
© Copyright 2022

MUNDU Media,

LLC All rights reserved.