You are invited to attend Live 2 Lead ATX . This information-packed half-day event is a leadership development experience designed to equip you with new perspectives, practical tools, and key takeaways on October 7th from 7:30 AM to 12:30 PM. If interested in attending, register at  http://www.l2latx.com/register.html­ To receive 40% off registration, enter the discount code of: Leadership
Listen to Dan Cathy, Chairman, President, and CEO of Chick-fil-A to learn qualities and attributes of strong and effective leadership from a proven successful CEO of  Chick-fil-A, Inc.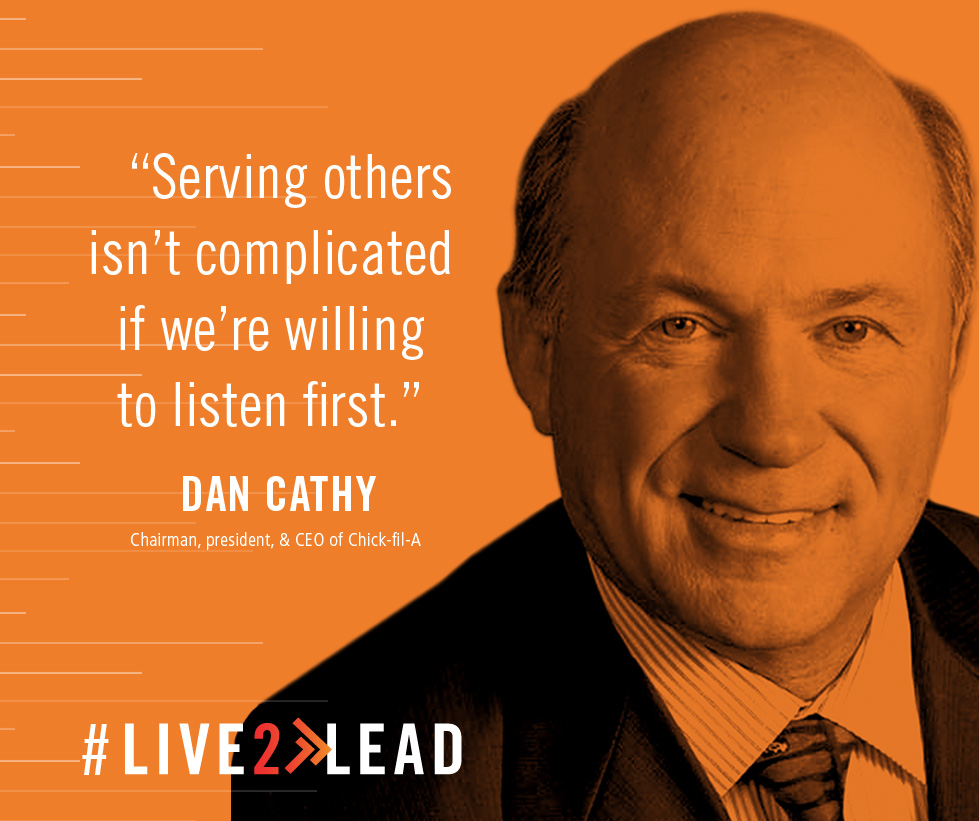 Dan Cathy has served since 2013 as Chairman, President and CEO for Chick-fil-A, one of North America's largest family-owned businesses. As head of the quick-service chicken restaurant, Dan has taken an unconventional, yet personally and professionally rewarding approach to Chick-fil-A leadership. Spending the majority of his time traveling to the Atlanta-based chain's restaurants, he believes working in the field enables him to personally convey his servant spirit to the company's 70,000-plus employees.our paragraph here.
Leadership Lessons, Dan T. Cathy
Objective: Learn qualities and attributes of a strong and effective leadership from a proven succesful CEO of Chick-fil-A, Inc.
Content: Reflecting on his leadership achievements, Dan will share the "secret sauce" behind growing Chick-fil-A from one restaurant in 1946, to becoming the largest quick-service chicken restaurant in the US, with sales in 2015 exceeding $6B. Combining Innovation and a strong values system, Dan shares how strong leadership and unwavering principles create a recipe for tremendous reward in their business.