The best way to be consistent with your Facebook business page's activities is to set time aside to pre-schedule your updates. Facebook algorithms are not friendly to third party pre-scheduling applications.  By using a third party application like Hootsuite, most likely your audience will not see the information unless they directly go into your fan page to search. Facebook does allow users to schedule their post directly from the Business Page.
To get started strategize on content, pattern, and quantity of post.
Start creating your post at the top of your Business Page's Timeline.  Click next to Publish and select Schedule.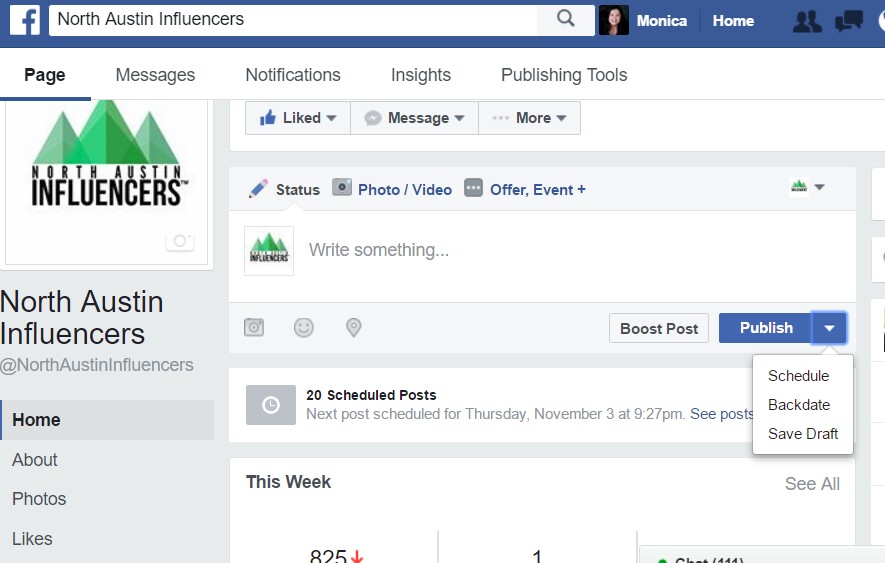 Below Publication, select the date and time when you want the post to publish.  Click Schedule.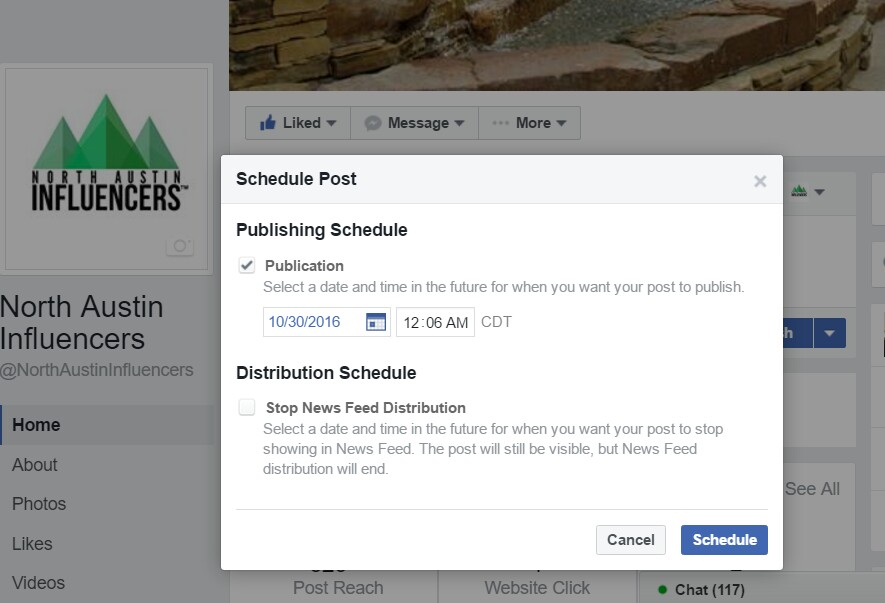 The page will show how many post have been scheduled with the option to view.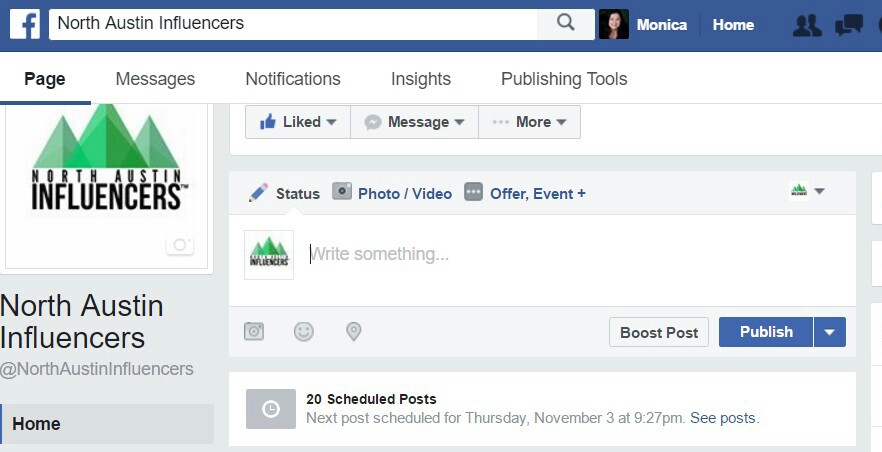 Be  sure to monitor the success of your efforts by viewing the Insights section.  Adjust posted times and subject depending on the outcome.