By:  Monica Peña (@MUNDUmedia.com)
As more consumers are looking online to decide for providers of service or product, companies must take control of their online reputation. Some considerations to keep in mind to ensure you are building the best name for your business are:
Goal set on how often to search online conversations about your company and on sites that may have new company reviews like Yelp, City Search, etc.  Check social media sites that comments about the company can be added.
Set up and make sure to correct any online information that may be outdated or can be improved.
Actively seek out recommendations from satisfied customers by adding review site icons and live links to your company's web site, newsletter, and/or any other communication.
Do not be detoured by bad reviews. Criticism may reveal places in your business that can be improved.  The smart consumer will be wise enough to recognize that at times a company will come across difficult customers that will never be pleased. Having several great reviews will distract attention from the negativity.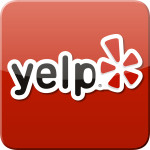 Enhance your business page on Yelp
Yelp operates as an online local guide that consumers can add reviews about their experiences with businesses. Yelp has many features that companies are not taking full advantage of:
Claim your business and make sure all contact information is accurate.
Add web site link to business profile.
Complement and allow your business profile to stand out with pictures of previous jobs.
List the company's specialties with the use of key words.
Explain the history of the company to help prove expertise.
Give a face and personality for the consumer to relate to by adding information about the company's owner.