Instead of having a North Austin Influencers' mixer this month, we have been invited to go south on July 30th and participate in the 7th Annual Summer Shindig organized by Pierpont Communications, one of the largest independent public relation agencies in the southwest.
Hosted by seven organizations, Summer Shindig is the best place in town to meet new connections while enjoying Cedar Door's famous mini-Mexican Martinis and tasty Tex Mex appetizers.
Space is limited, if planning to attend, attendees must register to ensure your spot at this event at: http://www.eventbrite.com/e/summer-shindig-2015-tickets-17157068253
COST is $35 per person.
Host organizations of the 2015 Summer Shindig are:
Women Communicators of Austin
Public Relations Society of America, Austin chapter
Austin Advertising Federation
North Austin Influencers™
International Association of Business Communicators, Austin chapter
Society for Marketing Professional Services, Austin Chapter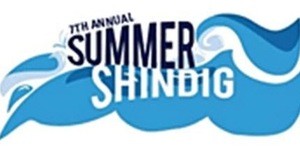 North Austin Influencers™  is created and organized by MUNDU Media. The group's mission is to bring people together to exchange ideas, learn through educational workshops and mixers using the expertise of top industry professionals while providing marketing opportunities to businesses.