Are you receiving too many emails from LinkedIn?  Want to minimize these messages? A few clicks and your email preferences can be adjusted on LinkedIn to either eliminate these emails or change the frequency on how many times you are receiving them.
To manage types and frequency of email:
Click the  Me icon at the top of your LinkedIn homepage.
Select Settings & Privacy from the drop down.
Click the Communications tab at the top of the page.
Under the Channels section, click Change next to Email frequency.

Remove check from complete categories you wish not to receive mails from .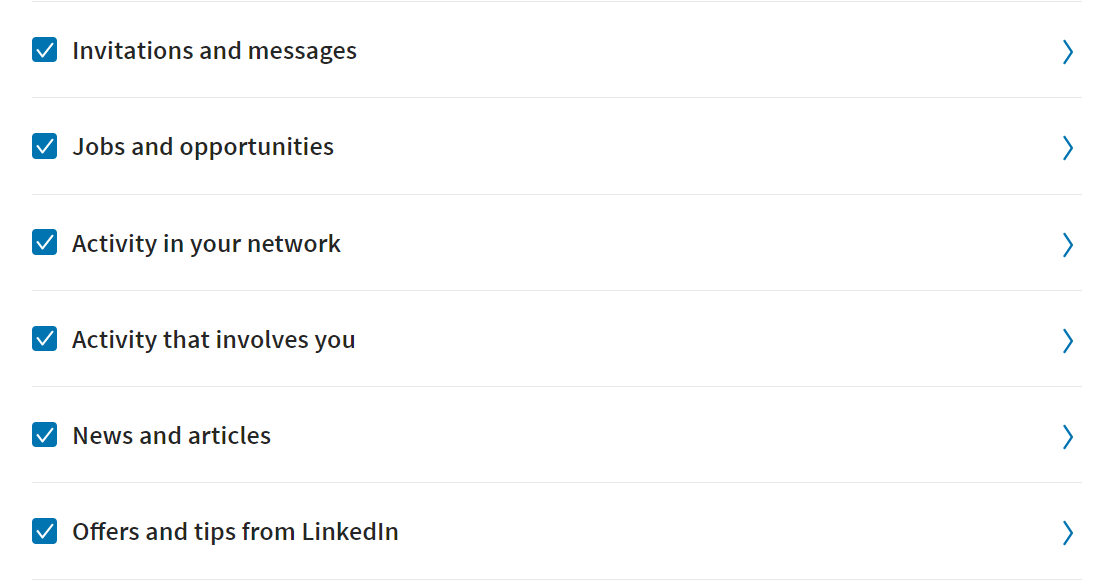 Or  take off check specific areas from each category you would like to not receive emails from.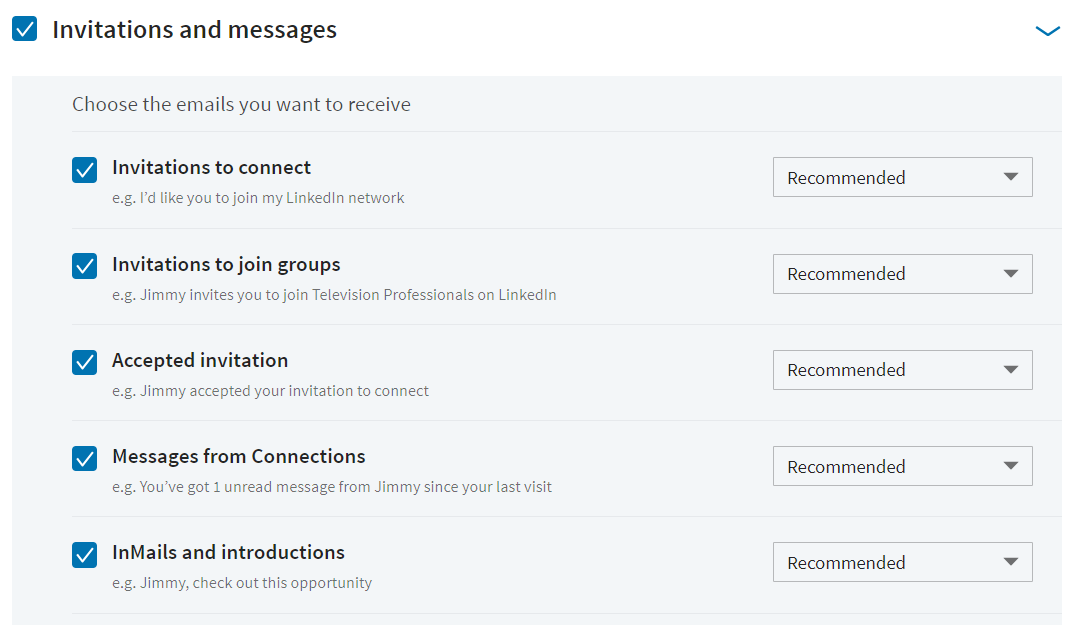 Or the frequency can be adjusted.

If planning to eliminate emails, be sure that your LinkedIn profile is being checked frequently.