Yelp platform is a crowd-sourced local business review and social networking site. Reviews from Yelp are now appearing on results from the web search engine, Bing, when users search for a business name. Bing is displaying the most recent reviews by default, but users can also filter the results to show either "Favorable" or "Critical" reviews.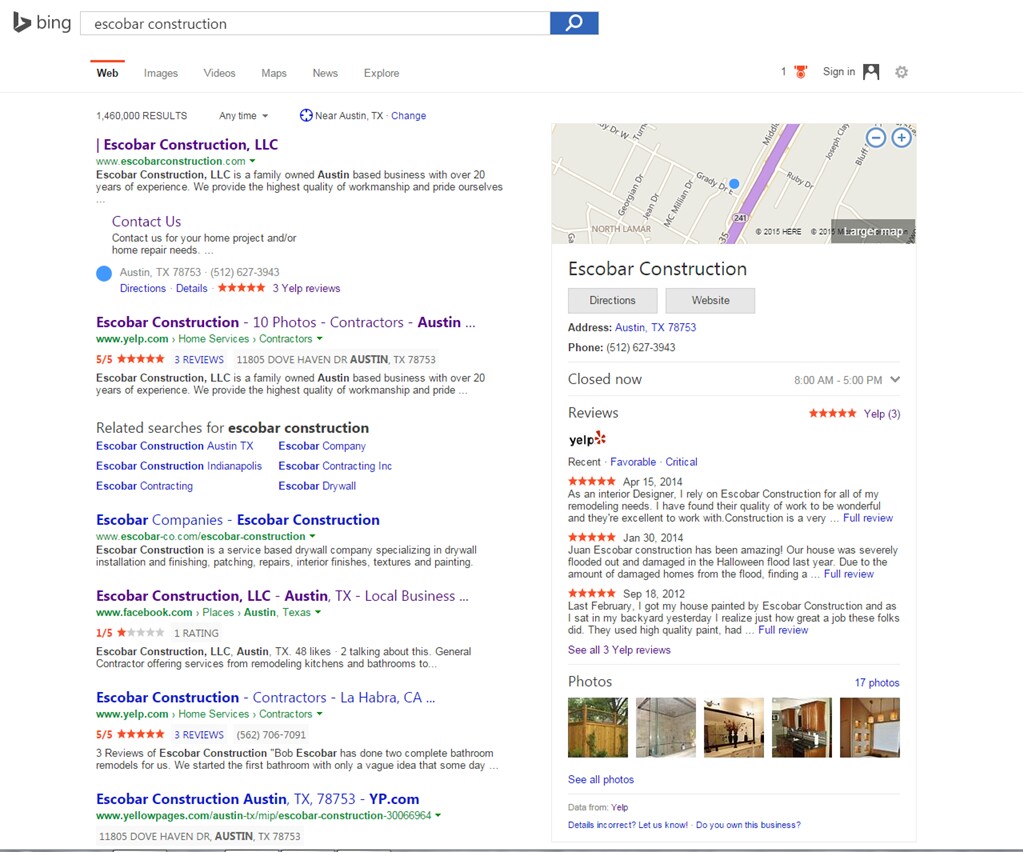 For businesses with multiple locations, Bing selects one location to show reviews on and shows additional locations under those primary reviews which can be expanded with a click by the user, exposing reviews for that specific location.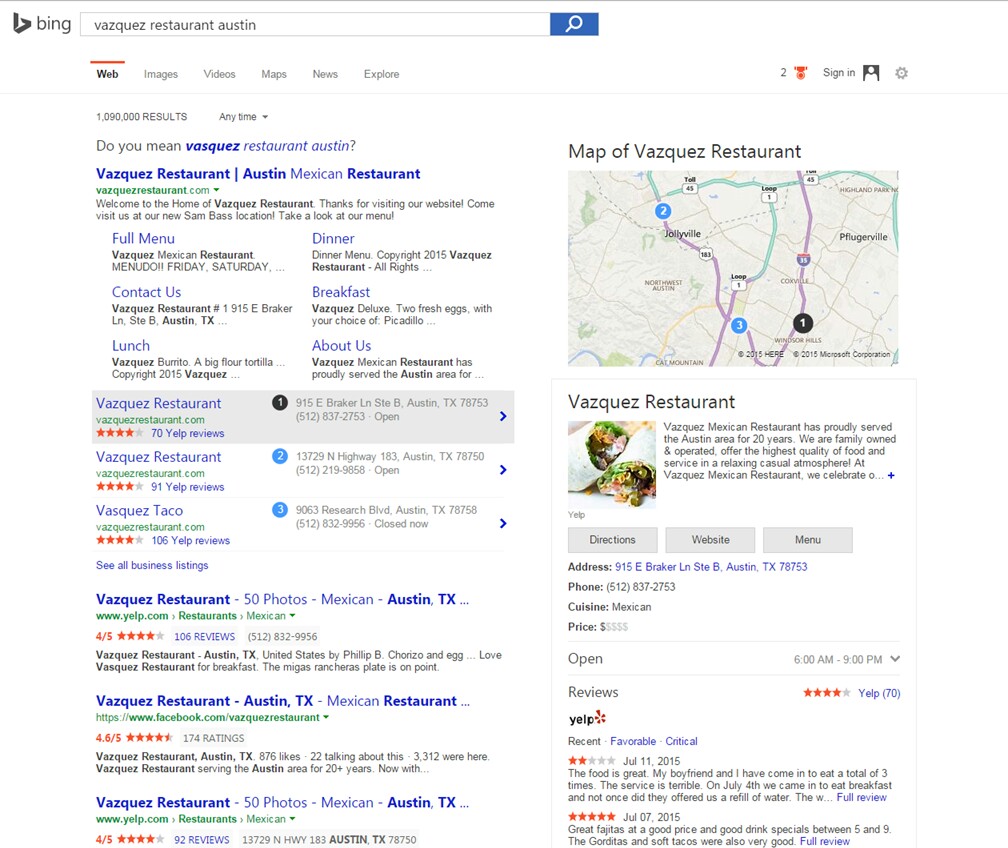 With this feature in mind, businesses should Stay in Control of Their Online Reputation and make sure to follow the information from the blog to Enhance their business page on Yelp.